The UK government's much-anticipated Levelling Up White Paper was published earlier this month and with it came another discussion about the role of education in the country's wider economic growth plan.
In a new article with FE News, our Founder and Managing Partner, James O'Dowd, speaks about the future of career education for school leavers and how new initiatives will impact career prospects for young people. He also presents original research that we gathered in our Career Pathways workshops last year, showing that, after just an hour-long workshops, 60% of Sixth Form students reported a much better understanding of the variety of potential careers available to them, and 67% were exposed to new information they had never encountered before.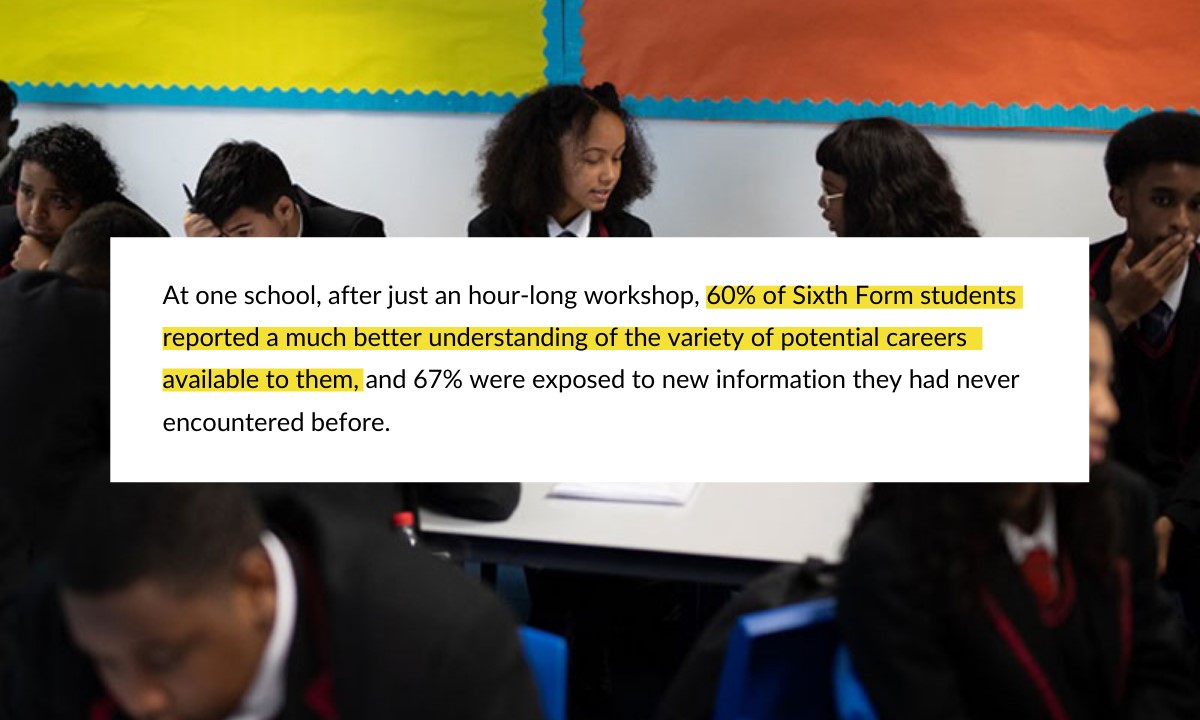 These numbers expose a shocking disconnect between what students need and the information made available to them.
Read the article here, and find more from James on his LinkedIn. Our Foundation continues to tackle these issues head-on and, while the White Paper is a strong start in education reform and further education progress, there is still expansive ground to cover.